DiscoBots - FIRST Pitch
On August 25, Texas Torque and the DiscoBots will host the first ever FIRST Pitch event with the Houston Astros. We have seats in the Bullpen Boxes (dark blue) and Mezzanine (orange) in right field. We also have tickets for seats in View Deck II intended for students helping with the demonstrations that do not plan to sit down in the stands. The game starts at 1:01 PM but anyone helping with the demonstrations will need to be there earlier. Texas Torque will coordinate those times with the Houston Astros and share the information as it becomes available.
 
We have three major events: a demonstration of 2012 robots in Union Station, Robot Dugouts in Homerun Alley to share information about your team, and a test drive area where Astros' fans may operate 2013 robots. This promises to be a huge event with FIRST Robotics teams attending from the greater Houston area and beyond. All student team members are encouraged to attend along with parents, siblings, friends, and sponsors. If the combined ticket sales for all the FIRST Robotics teams exceeds 1000, a FIRST robot will make the FIRST pitch before the game starts.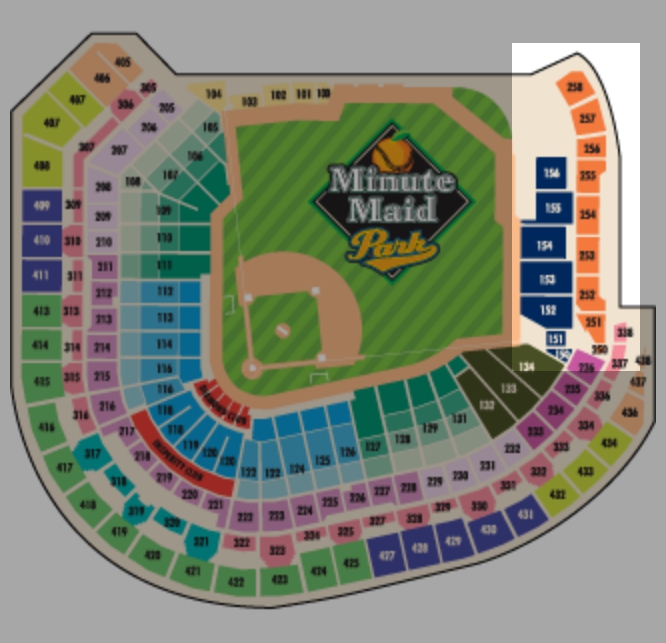 Tickets will be delivered by mail or student courier. Tickets purchased after August 14 will be available for pick up at the Will Call Window at Minute Maid Park. If you have any questions, please contact Scott Rippetoe at mr.rip@texastorque.org or Jake Winovich at jwinowich@astros.com. After you add the tickets to your cart, you will be given a choice of completing the transaction using PayPal or a credit card.